Joking Hazard™ is a real card game and better played with friends! You can buy it on Amazon or Target. PlayingCards.io is a virtual tabletop to help you experience the game for a limited time during quarantine, all rights to Joking Hazard LLC 2020.
Joking Hazard™ Rules
Start with 3 or more players, each player draws 7 cards.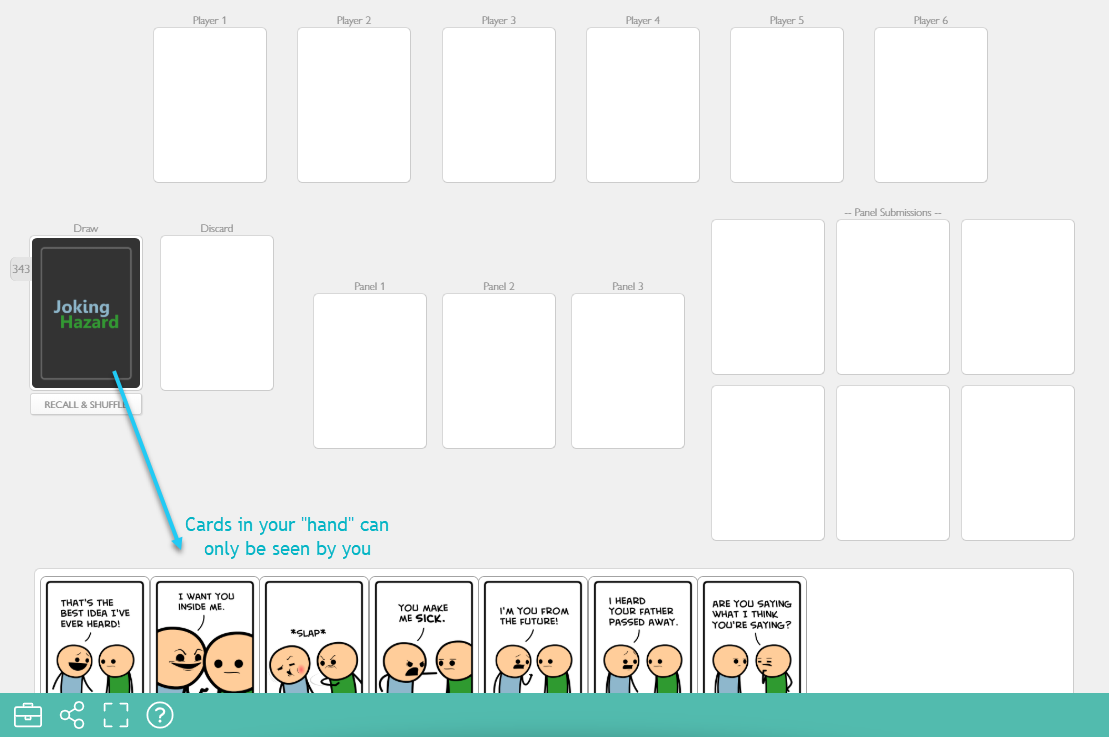 Each round, one player is designated the judge. The judge first takes a card from the draw pile. If the card has a red border it's placed in Panel 3, otherwise the card is placed in Panel 1 or 2 and the judge fills the other slot with a card from their hand.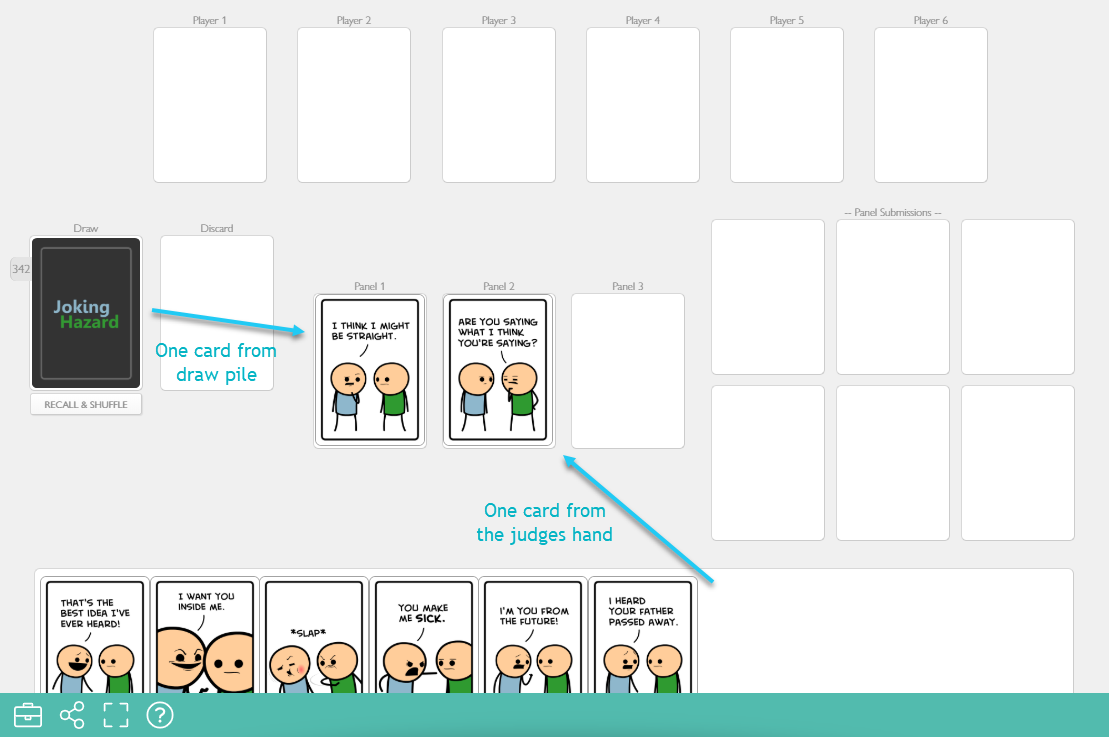 The other players place 1 or 2 cards into the Panel Submissions section to complete the comic.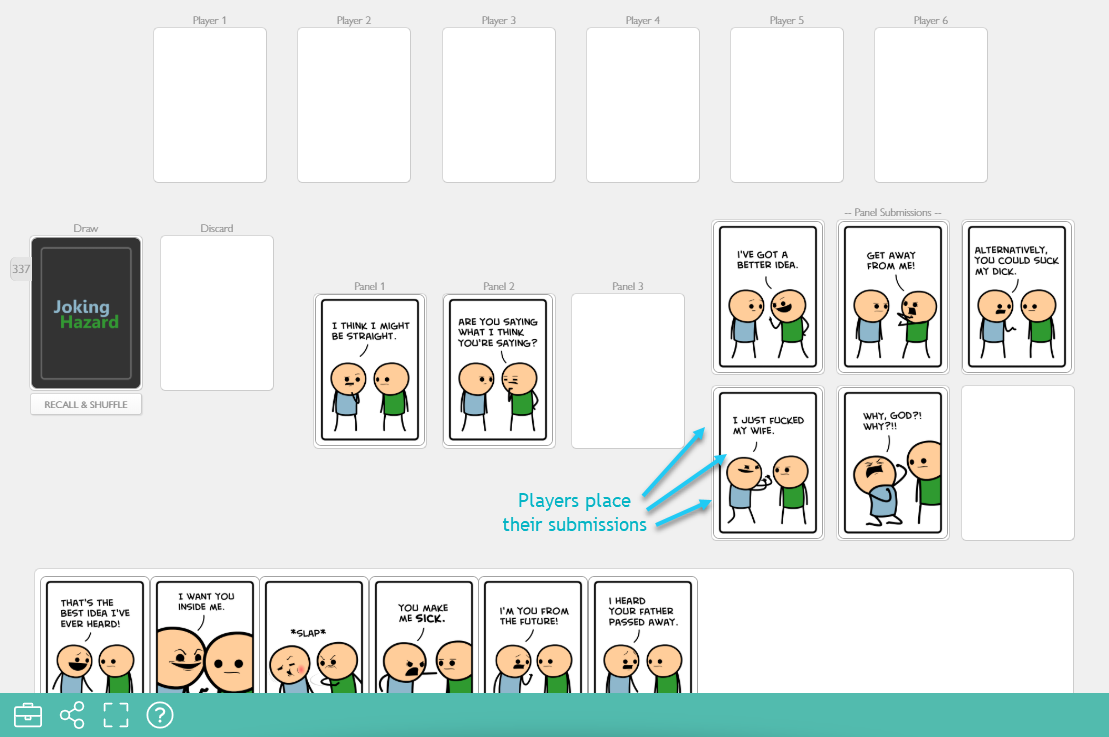 The judge picks the best submission and gives the winner 1 card for score keeping, the rest of the cards are discarded.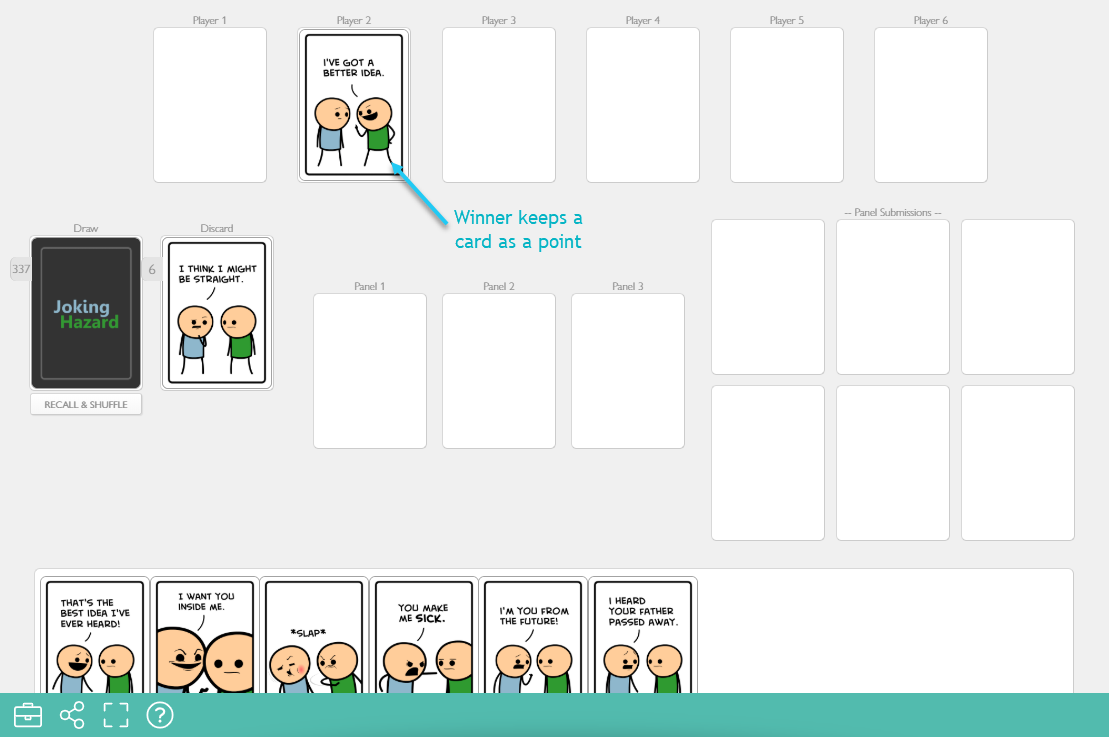 Repeat rounds until some gets 3 points. Have fun!
PlayingCards.io is an online play space which allows you to play any tabletop or card game directly in your browser, multiplayer with your friends, for free. No app install is needed.
Create a room and share the room code to get started.